Board of Park Commissioners
The Board of Park Commissioners is a three-member body whose members according to state law are appointed by the Presiding Judge of the Butler County Probate Court for three-year terms. Park Commissioners are VOLUNTEERS who serve without pay and make the policy decisions needed to chart the future course for Butler County's park system.
The Board has a monthly regular meeting, usually the third Tuesday of the month, beginning at 3:00 p.m. which is open to the public. Board meeting locations are subject to change so please contact the MetroParks Administrative Headquarters prior to each meeting to verify the location or look for additional meeting information on this website.
Anyone wishing to address the Board of Park Commissioners should contact Jonathan Granville, Executive Director, at 513-867-5835 in advance to discuss scheduling and placement of topics on the appropriate meeting agenda.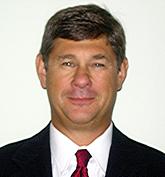 Gregory Amend was appointed to the Board of Park Commissioners in January 1998 and was sworn in for his 6th term in 2013. He is currently serving a President.
He is Chairman of Valco Cincinnati and currently serves as President of the Lakota Family YMCA. He is a former Liberty Township trustee and a past board member of Mercy-Fairfield Hospital. He is a member of both the Ohio Society of Certified Public Accountants and American Institute of Certified Public Accountants.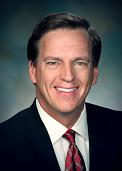 Edward L. Dwyer, who is currently serving as Vice-President of the Board of Park Commissioners, was appointed in 2006 to complete an unexpired term. He was reappointed in 2013 and his current term runs through 2015. He is Senior Vice President and Chief Risk Officer at U.S. Bank. He co-chairs the Risk Working Committee of the Consumer Banking Association in Washington, DC and is the Director of Leadership and faculty member at the Pacific Coast Banking School in Seattle, Washington.
He and his wife live in West Chester Township and have two children.

Cynamon Trokhan was sworn in by Probate Judge Randy Rogers in February 2010 to serve her first term, finishing the term of a former Commissioner. Trokhan was re-appointed again in January 2012 and most recently in December 2014 for a new term beginning January 2015 – 2017. She is currently serving as member of the Board.
Trokhan completed both undergraduate and law degrees at Case Western Reserve University and is an estate planning, corporate and real estate attorney with Parrish, Marcum, Hirka & Trokhan Co., LPA. Trokhan is also involved with Great Miami Valley YMCA, The Presbyterian Church of Hamilton, Hamilton Junior Women's League, St. Joseph Consolidated School, Badin High School and Greater Hamilton Chamber of Commerce. She also serves on the Board of the New London Hills Club and is serving on the Executive Director Search Committee for the Fitton Center for Creative Arts.
She resides in Hamilton with her husband, two daughters, two pygmy goats and two chickens. She hopes to add two miniature donkeys and two Highland cows to her property in the near future.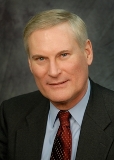 Jonathan R. Granville has been Executive Director of the MetroParks since September of 2007. Mr. Granville is a 30-year plus veteran in the field of parks having held Director, Secretary and other management positions at three other Ohio metropolitan park districts prior to joining MetroParks of Butler County. As Executive Director, he reports directly to the Board of Park Commissioners, implements the policy and/or budgetary directives of the Board and leads the MetroParks staff team.
He and his wife live in Monroe and have 2 grown children.